World War Z game goes on sale for $1
3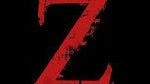 When we first saw that World War Z had gone on sale in the Google Play Store and iTunes App Store for just $1, we got pretty excited, because we thought the headline was referring to the book by Max Brooks. Unfortunately, the deal isn't for the book, but rather for the new game that's based on the movie that's on the book.
The price drop comes just in time to build up some buzz for the movie, which is being released this Friday. But, just fair warning, the game has not gotten great reviews. It is holding on to a 3 out of 5 star average in the Play Store, but it does have a troubling number of 1-star reviews. The game looks good in the trailer, but it is not a full first-person shooter, like you'd expect. Instead, it's a shooter-on-rails, which makes for easier development on mobile, but also makes for a decidedly less fun game.
Still, for just $1, the quality doesn't have to matter all that much. But, if you are looking for quality, we'd highly suggest getting a copy of the book, which was absolutely fantastic. We're withholding judgement on the movie, but have reservations about the trailers which make it look like a basic summer blockbuster.