Chinese manufacturer Wistron might've used unauthorized parts in iPhone production
6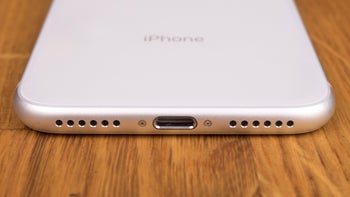 The second largest iPhone 8 Plus manufacturer in the world, Wistron, has been accused of using unauthorized parts in its production process. As a result, the device production might've been halted for two weeks.
Unauthorized waterproofing parts have been reportedly used by Wistron in the production process of the iPhone 8 Plus without warning Apple. Rumors have it that Wistron has penalized some of its high-level executives as a way to regain Apple's trust.
Wistron has its own position on the issue stating that the production process hasn't been stopped, no one has been penalized, and everything is going as normal. Furthermore, it said it won't comment on any matter regarding its clients, in this case – Apple. If the production shenanigans turn out to be true, Apple may end its relationship with Wistron, as the company is very strict when it comes to the manufacturing of its devices.
All the iPhone 8 Plus models are currently in stock. However, even if the rumors turn out the be true, there might not be any shortage, as Wistron is responsible only for a small amount the device inventory and the majority is made by another Chinese manufacturer – Foxconn.