Winter Wake-up helps you be at work on time, makes snow days more pleasant
4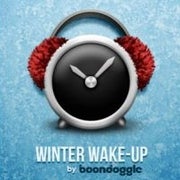 Okay, imagine yourself crawling out of bed on a weekday after being woken up by your smartphone's alarm clock. And once you look out the window, you see that a foot-high layer of snow is covering everything in sight, including your car or driveway. Unfortunately, you need to get ready for work or school, but cleaning up all that snow is going to take a substantial amount of your precious time.
Winter Wake-up
is the app that can be of help in such a messy situation. And while it cannot shovel all that snow for you, it can adjust your smartphone's alarm clock according to your location's weather conditions. For example, if it has been snowing all night, the app will wake you up earlier so that you have enough time for both your morning routine and for cleaning the snow off your personal vehicle. And if the weather happens to be unsuitable for driving safely, the software will not even bother waking you up, if the option is enabled.
Winter Wake-up is available on both Android and iOS for the unbeatable price of zero. Those of you who are interested can check it out at the links provided below.