Windows Phone has about 80% of the top 25 paid and free iOS apps
45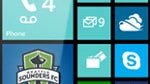 Microsoft is certainly making progress with its Windows Phone Store. Although Redmond's favorite app storefront is still far behind the iOS App Store and the Google Play store in terms of overall content, it appears that many of the essential applications have already been covered.
The guys from WMPoweruser are keeping a close eye on the WP Store's progress, and have now created a table showing exactly which of the top 25 free and paid apps in the iOS App Store are also present in the Windows Phone Store. By the looks of it, most of the apps are also available on Windows Phone, with some of the notable exceptions being Instagram, Google Earth, Tiny Wings and Minecraft: Pocket Edition. The source reckons that Windows Phone's app catalog will reach those of iOS and Android within a year, but that forecast seems too unlikely to us.
If we're talking about the essential applications, then maybe yes, but the App Store and Google Play are homes to an enormous variety of applications and content that's been generated over the years. They are so big (about 800 000 apps and games each) that it'll take more than a year and a bunch of decent Lumia models to establish such an economy.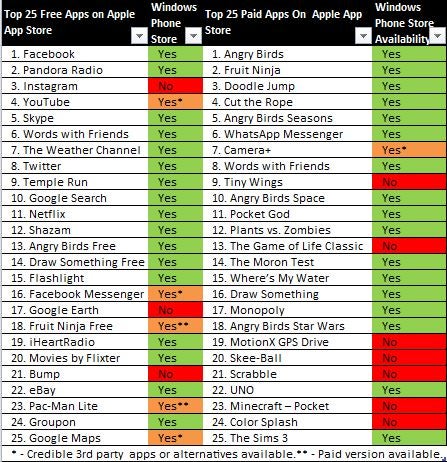 source:
WMPoweruser