Windows Phone gains marketshare in largest European markets
48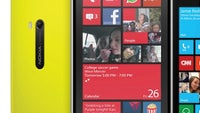 With time passing by, the smartphone marketplace is becoming a two-horse race more and more, but Microsoft is committed to running for the third place, and in the third quarter of the year it managed to make some advances in Europe's biggest markets - Germany, the United Kingdom, and France.
The share of Microsoft's Windows Phone platform nearly doubled in all three. In the UK, Windows Phone share almost tripled and stood at 12%, up from 4.5% in the preceding quarter. In France, WP accounted for 10.8% of the market, up from 5.6% and in Germany the growth was from 3.8% to 8.8%. These are all some impressive figures, so we should probably get ready to hear about Nokia's best quarter thus far. The Finnish company is dominating Windows Phone sales.
In two European markets, Italy and Spain, Windows Phone could not gain much at all. Spain saw WP share grow from the marginal 2.1% to 2.2%, and in Italy there was actually a slide down from 10.3% to 9.5%.
Still, the momentum seems to be slowly picking up for Microsoft's platform. We wonder whether this will still hold true in the Holiday quarter when the new iPhone and a ton of new Android devices become available...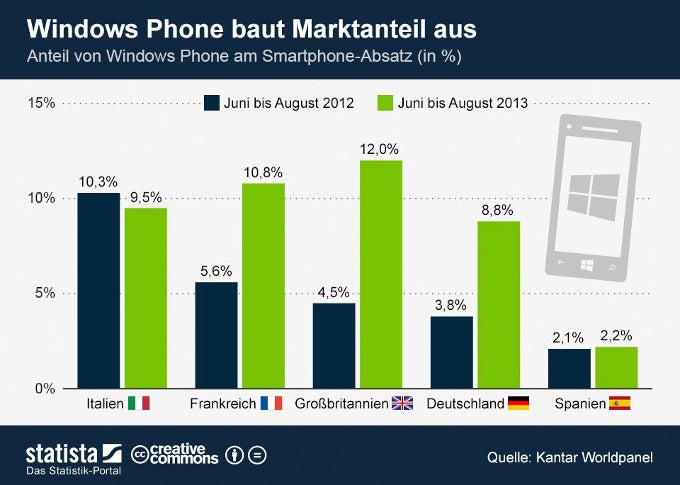 source:
Kantar