Windows Phone 8S by HTC, Microsoft Surface make appearance in alluring surfing competition promo
7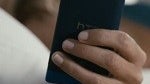 Surfing apparel company Roxy put together a semi-risqué teaser promoting the Roxy Pro Biarritz 2013 surfing championship in France. The event is taking place July 10th through the 14th.
As part of the promotion, Roxy was teasing a "who am I, just guess" highlight where we are presented with an athlete's well formed physique, but no face to make you wonder who you are watching get ready to hit the waves.
#WhoAmIJustGuess was trending on Twitter for everyone to offer their impressions of the ad as well as guess who the lovely lady was. Today, Roxy formally announced that the mystery lady in view was five time champion, Stephanie Gilmore from New South Wales, Australia.
What does all this have to do with mobile gadgets? Well as it happens, Microsoft is a sponsor so we see Stephanie start her day with a
Windows Phone 8S by HTC
and respond to an email on her
Microsoft Surface
tablet (odd that her email is a Gmail account for the ad though). Then it's back to the Windows Phone to get the tunes pumping to be ready for the water.
So, if you were not aware of the surfing event this week, now you are and here we see yet another example of Microsoft creeping a bit of its brand in as many places as possible. In this case, Roxy seems to be taking some heat for objectifying a surfette like that, but we bet a whole lot of folks are going to be interested in checking out the event.
The first video is the teaser, the second is one that gives it all away.
source: Roxy (YouTube,
1
&
2
)