Windows Phone 7 promo vid shows off the platform's Zune integration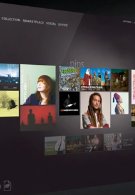 One of the best ways to build up some anticipation for an upcoming product is to naturally promote it, not just through the usual stationary print ads, but to showcase its full glory on video. Unfortunately not all products gather success even with video advertisements, just like what we've seen with some of those early odd Palm Pre commercials for Sprint. With Windows Phone 7 still in the development stages, Microsoft's long time advertising company Razorfish is coming to their aid by showcasing the platform's unique integration with Zune. It's difficult to say if this is a "commercial" or simply a promotional video, but it clearly places Microsoft in a good position as it perfectly captures the relationship between Zune and Windows Phone 7. Honestly, the video promo works and is effective at selling one of the key advantages of Windows Phone 7 – Zune. Some in the industry may still argue that the KIN handsets are doomed, but one of their strongest features is its integration with Zune – which looks visually stunning and has a decent growing ecosystem. If this video somehow makes it to actual television spots, it could easily grab some attention from consumers seeing that it's effective at selling Zune and Windows Phone 7.
via
WMExperts
Zune and WP7 OS from Panders.tv on Vimeo.