Windows 8.1 may have a 'boot to desktop' option
22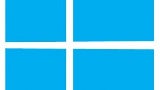 The new Windows 8 is very cool and modern, but there's just one problem with it - it seems to be favoring consumers a bit more. While it's not that hard to understand why this is so, it could have been useful if Microsoft had left some options in there to allow professional users, or simply those who aren't into the new Modern UI, to set the traditional desktop home screen as the default UI for their device.
In addition, many are also complaining of the absence of the traditional Star Menu, but while it isn't known if this one is going to return, there may actually be a chance for us to enjoy the good old desktop UI without always having to go through the process of booting into Modern UI and then making the switch. While some enterprising devs were examining the twinui.dll file in a build of the upcoming Windows 8.1, they found some pieces of code hinting at the possibility of setting the desktop UI as the default home screen. What's more, The Verge also reports that Microsoft is currently testing the feature.
While the Modern UI is easily the much more comfortable one when it comes to touchscreen devices, this isn't really true as far as non-touchscreen PCs and notebooks go. That is why it would be much-appreciated if users are given the option to boot directly into the standard desktop mode.
via:
Neowin