Will you switch to Sprint, if it scores an exclusive for the iPhone 5?
32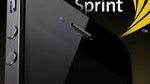 After yesterday's shocking news that
Sprint might actually bet the farm
for a massive iPhone 5 deal, we were wondering - how many of you would switch their carriers of choice for the US's third-largest carrier, if it manages to score a temporary exclusive? There aren't a lot of reports indicating that T-Mobile will be getting the iPhone 5 anyways, so this means that AT&T and Verizon will be the carriers to be surprisingly left out of the party. Of course, we're not really inclined to believe this will happen, since Apple's long exclusivity deal with AT&T has just ended recently, immediately followed by the introduction of the iPhone 4 on Verizon, so it seems strange that Cupertino might be in such a hurry to jump into another such deal so soon.
If Sprint does manage to score an exclusive for the iPhone 5 though, keep in mind that it would be hard to imagine that it won't sport 4G WiMAX connectivity. Plus, having the iPhone 5 with unlimited data sure sounds intriguing. On the other hand, the talks about an iPhone 5 exclusivity on Sprint are accompanied by speculation that Verizon and AT&T won't be left out completely, as they are believed to get an upgraded iPhone 4 in the form of the rumored iPhone 4S. How much of an iPhone 5 would the iPhone 4S be, however, remains to be seen.
While all of this is yet uncertain, and we certainly aren't betting any money on any of this happening, it's still a rumor that shouldn't be overlooked. So, let us see - how many of you are jumping ship for Sprint, if this is the only place you'll be able to find the iPhone 5 in the near future?