Will the computer virus that attacked TSMC delay the 2018 Apple iPhone launch? (UPDATE)
88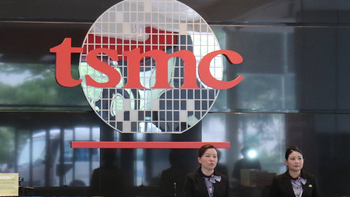 TSMC is the company that manufacturers the Apple A11 Bionic chipset currently found inside the
Apple iPhone 8
,
iPhone 8 Plus
and
iPhone X
. It also is the company Apple is relying on for the A12 chipset that will power the three new 2018 iPhone models that will be introduced to the world next month. But TSMC had to put some of its factories off-line the other day after some of its computers were attacked by a virus.
With production of the A12 chips in high gear, this is obviously not a good time for TSMC's computers to be attacked (is there really
any
good time for this to occur?), especially since we are just weeks away from the launch of the new iPhone units. The company was able to prevent the virus from spreading, although some of its fabrication tools were impacted. The degree of damage varies for each factory and the results of a complete assessment won't be released until Monday. While TSMC has reopened some of the affected plants, others won't be humming again until tomorrow.
UPDATE:
TSMC now says that 80% of its fabrication tools have been recovered with a full recovery expected by tomorrow, August 6th. The company did not mention how the virus will affect production of the A12 chipset for the 2018 iPhone models, but it will cost it 3% of its expected revenue for the current quarter.
This is the first time that production at TSMC has been affected by a computer virus, and its impact on the company and on the Apple iPhone is unclear. These assembly lines need to be prepped before running, so it is unknown when these lines will be running again at full speed. TSMC, like it was last year, is solely responsible for the SoCs powering the upcoming iPhone handsets. In the past, Apple has used chips produced by rival Samsung. It should be pointed out that Apple itself designs the component, and turns to a company with fabrication facilities like TSMC or Samsung.
"TSMC has been attacked by viruses before, but this is the first time a virus attack has affected our production lines."-Lora Ho, CFO, TSMC
At this point, it appears that no one knows the person or organization responsible for infecting TSMC's computers.