Will slow iOS updaters face app compatibility issues? 52% of devs will require iOS 7
25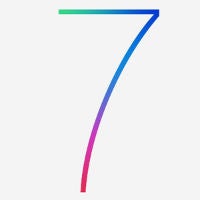 Theoretically, we're just over a month away from iOS 7 being officially released, as well as some new Apple hardware being put onto the market. Of course, with every iOS update, there is a good amount of work required by developers to ensure support, and iOS 7 may have more than most because of all the new design elements.
A new survey by Twitterrific developer Craig Hockenberry of The Iconfactory has found that
95% of developers are currently working to add iOS 7 support to their apps
. And, possibly more interesting, 52% of respondents are saying that their apps will require iOS 7, and that they will no longer support iOS 6 after updating.
Depending on how quickly users update, and how quickly developers push updates, this could cause some frustration if apps suddenly lose support. This would also mean that any users that still have an iPhone 3Gs or older, an OG iPad, or a 4th gen iPod Touch or older will could also face problems, because those devices will not be compatible with iOS 7 at all.
Of course, Apple does have a good track record for quick iOS upgrade adoptions (except for those who held out on iOS 6 until Google Maps was released into the App Store), so it may not be that big of an issue. Also, the survey only covered 575 app developers; and, given that there are over 275,000 app iOS developers in the U.S. alone, that may mean the survey numbers don't scale, but we'll have to wait and see.