Will Tim Cook's tough line on iPhone users' encryption rights be beneficial for Apple?
41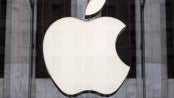 The latest on
Apple's rumble with the FBI
on the San Bernardino terrorist's
iPhone 5c back door request
, is that Apple will try and evoke freedom of speech rights as a legal excuse not to provide the Feds with the access they desire.
Apple is no doubt perfectly capable to assemble the best legal team there is in order to fight the powers that be, and appealing to the First Amendment has been a winning strategy in many such cases - this is America, after all, and we have freedom of speech enshrined in the Constitution like no other nation.
For Apple to do this, it will have to prove that the firmware code that the Feds are asking it to generate in order to unlock the shooter's iPhone 5c, is in fact forced and censored speech. There has been at least one such precedent so far, but it remains to be seen if Apple will manage to concoct a First Amendment defense in the next few days. The court order against Apple has been extended with three additional days, and now the team from Cupertino will have until February 26th to comply.
This is why we wanted to ask you whether you think that
CEO Tim Cook's unapologetic stance
on this particular iPhone user's privacy rights (be they a terrorist or not), will harm or help Apple in the end? The Feds are undoubtedly able to do a lot of damage to the company if they really put their weight behind this legal request, so take your pick, and pour your arguments in the comment thread.