Will 3D play a role when you choose your new smartphone?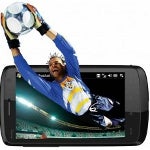 Our mobile devices have conquered a number of peaks lately - whether we talk about browsing on a high-end smartphone or playing 3D games on a large touchscreen, the bottom line is one and the same - smartphones and tablets have managed to achieve a number of milestones. Now, all indications point that there is a new frontier to overcome, as manufacturers want to bring the third dimension to the latest cutting
edge
mobile devices.
Very soon this will be a reality for the end consumers, as the
LG Optimus 3D
, which is to be released as the
LG Thrill 4G
in the US, and the
HTC EVO 3D
are set to grace the mobile scene in the coming months.
That's why a lot has been said about the "3D on smartphones" topic, but what's really important is whether consumers want or, indeed, need a 3D screen or the ability to shoot 3D photos and record 3D videos on their future smart devices. For that reason, it's time to ask you: