Who pays the most for an iPhone? Report breaks down relative pricing around the globe
75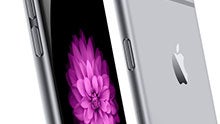 In a perfect world, we'd all pay the same price for the same smartphone – fair's fair, right? But the reality of international financial markets, currency fluctuations, and even variations in demand mean that some smartphone users end up paying comparatively more or less than shoppers in other regions for identical hardware. Short of moving somewhere else, or dealing with the added expense of importing devices from elsewhere, there's not a lot you can do about it. But just because most of us are stuck paying the going rate for phones in our particular neck of the woods doesn't mean we're not curious about what the situation's like abroad, and a new report from Deutsche Bank shows the extent to which iPhone prices vary in nations around the globe.
If you want a good deal on an iPhone, don't buy it in an i-Country
The figures chart
sales of the iPhone 6
over the past couple years, converting local prices to US dollars and showing just how much of a premium users in all these countries end up paying.
While many nations see only a ten- to twenty-percent premium over US sales, there are a few outliers where buying an iPhone becomes an increasingly expensive proposition. In Brazil, for instance, a weak real has kept iPhone prices high, and smartphone fans there pay what works out to about $930 for a phone that would otherwise cost closer to $600 in the States.
Indonesia, Sweden, India, and Italy round out the top-five list of nations where a new iPhone will cost significantly more than in other global markets. Ironically, the lesson seems to be: if you want a good deal on an iPhone, don't buy it in an i-Country.
Have you ever found yourself needing to pick up a new smartphone when traveling internationally and were shocked at what you ended up paying? Share your experience in the comments.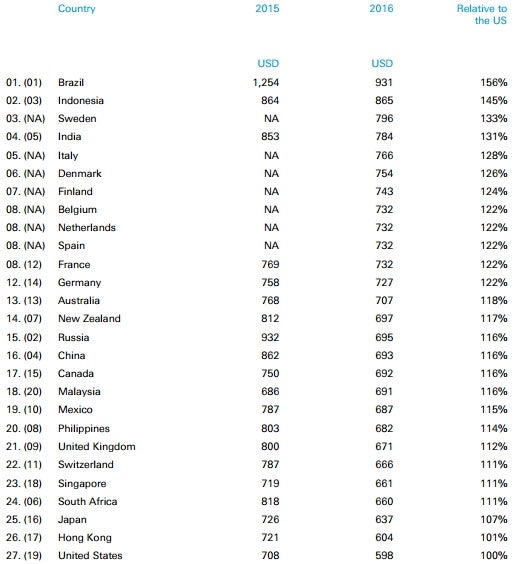 source:
Business Insider
via
iClarified