White iPhone 4: beautiful, but thicker
18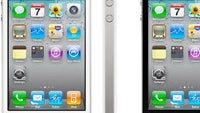 The white iPhone 4 is now available in Apple Stores throughout the country, but the hype around it wouldn'tdie down as the latest handset by Apple is slightly different thanthe original black iPhone 4 – it's thicker. Apple itself claimedthat it's "worked to get every detail right," but it seems thatcarries a price measured in a hair of additional thickness, orif we have to be exact, it's 0.0079 inches (0.2mm).
Not a big deal you might think, andyou'd be right if it wasn't for case makers, many of whom havedesigned exclusive cases compatible with the iPhone 4, or as it mightturn out – compatible only with the black iPhone 4. Apple wouldprobably hate to hear the word fragmentation, but as minor as it is,that's what seems to be going on with Cupertino's products: first theVerizon iPhone came with a redesigned antenna and slightly movedvolume buttons, which rendered some cases incompatible, and now thewhite iPhone 4 continues this trend with the added thickness. Herethough, most cases still fit perfectly as the change is reallyminuscule.
Even more interesting, however, is thereason behind the added girth. Senior VP at Apple, Phil Schiller,mentioned that an extra coat of UV protection has been added alongwith other modifications to help preserve that snow white cover morewhite and less yellow. Official specs haven't reflected that tinychange and still list the thickness at 0.37 inches (9.5mm), but thefine print says that "Actual size and weight vary byconfiguration and manufacturing process." If you've held bothiPhones, could you notice the difference? Don't hesitate to let usknow in the comments below!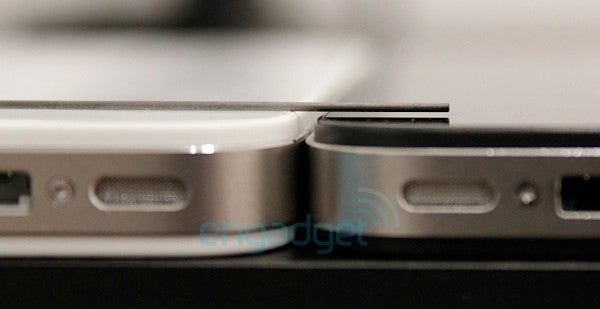 Recommended Stories