While a 4 inch screen satisfies Apple iPhone buyers, Android purchasers want more than "mini"
29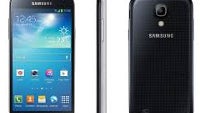 While the 4 inch
Apple iPhone 5s
and
Apple iPhone 5c
together are selling very well, it seems that the smaller "mini" versions of Android flagship models are not. According to industry sources, sales of the
Samsung Galaxy S4 mini
have been floundering, although part of the phone's weak sales has to do with the generally weaker sales of the full-sized model. Sources add that the mid-range market is just too competitive for the Galaxy S4 mini to stand out.
Sales of the
HTC One mini
have likewise been nothing to write home about except in some markets. Pricing is the issue in many cases. Take Taiwan where initially the unlocked HTC One mini was tagged at NT$15,900 ($541 USD). But the problem was that this was just NT$1000 ($34 USD) less than the price of a 16GB
HTC One
although it had a smaller 4.3 inch screen and a lower 720 x 1280 resolution. HTC ended up whacking NT$3000 ($102 USD) off the price of the HTC One mini in the country to make it more competitive.
And this, as you might have guessed by now, explains why the Sony Xperia Z1 f is a new breed of mini device. Announced on Thursday, the mini version of the flagship
Sony Xperia Z1
keeps most of the specs of the full-sized version
with the exception of the screen size and the capacity of the battery. Ironically, while all of this is going on, Apple is said to be
considering a larger screened version of the iPhone
.
source:
DigiTimes