WhatsApp raises minimum age requirement in Europe to 16
4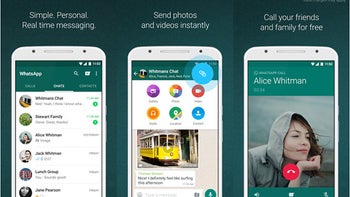 In light of the new GDRP privacy standards taking effect in Europe next month,
WhatsApp
announced changes to its privacy policy. Up until now, WhatsApp required users to be no younger than 13 years old, but in order to comply with the new regulations users in Europe will have to be at least 16 years old.
If you check WhatsApp's new updated terms of service and privacy policy, you'll notice that the app now requires that you are at least 16 years old. Unfortunately, we don't know yet how the developers will be able to verify that users have the minimum age required.
The good news is the minimum age requirement for WhatsApp users who don't live in Europe will remain 13 years old, so there's that. Aside from this important change, WhatsApp announced that in the coming weeks it will allow users to download and see
the limited data that it collects
when its messaging service is used.
According to the company, this specific new feature will be rolled out to users all around the world, not just those in Europe, on the newest version of the app that's coming soon.