WhatsApp, Apple's iMessage and other encrypted messaging apps could be banned in the UK
28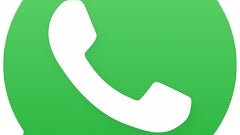 David Cameron, the Prime Minister of the United Kingdom, believes that encrypted messaging applications, which don't allow authorities to read them if needed, should be blocked. Included here are hugely popular apps like WhatsApp (now owned by Facebook) and Snapchat, as well as Apple's iMessage and FaceTime services.
Unlike in the case of phone calls, which security services can access when a warrant is issued, text and content sent via these applications is unreadable by other parties than senders and receivers.
"Are we going to allow a means of communications which it simply isn't possible to read? My answer to that question is: No, we must not," declared David Cameron.
The UK Prime Minister is concerned that encrypted messaging apps can be used by terrorists and other types of criminals - that's why he says that, in extreme cases, authorities should be able to read them. These concerns were raised after recent terrorist attacks in France, including the shocking
Charlie Hebdo shooting
.
If companies behind encrypted messaging apps won't work with UK authorities on this matter, David Cameron could propose a law to ban them - if he'll be elected as Prime Minister again in May.