We're at Google I/O!
15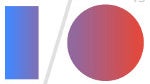 It's official, folks, we've arrived at the Moscone Center in San Francisco where, in just a few hours, Google I/O 2013 is going to take place. We're as excited as we can get, because we know it's going to be a glorious show.
Well, OK, if we believe the rumors, Google might not really have piles of devices to unveil, but we do expect the Mountain View-based company to introduce a device or two, as well as a new Android OS version, most probably Android 4.3 JB.
Now, if you'd excuse us, we're going to get ourselves registered and ready for the keynote, which is going to kick off at 12PM ET | 11AM CT | 10AM MT | 9AM PT | 4PM GMT | 6PM CET. Stay with us!