Weather Channel gives tips on using your cell phone after a Hurricane
3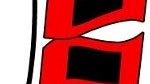 With a major Hurricane
set to hit heavily populated regions of the U.S.
as early as Thursday, those who rely heavily on their cell phone to stay in touch will need to take precautions. The Weather Channel ran a story about what to do to keep your handset running after a storm. In the report, a Verizon spokesman by the name of Gordon Cook says that even if your home has no power, you can still use your Verizon phone because Big Red's cell towers have either a
permanent back-up generator or an 8 hour battery
that goes live when the power dies. Cook adds that even if you can't get a voice call out, you might be able to communicate by texting.
Without power, cell phone users need to stretch out the life of their battery. Texting takes less out of your battery than making a phone call. And while experts suggest keeping your phone on only when it is necessary, when you do have the power on you should
make sure that your display is set to the lowest "Brightness" setting
. The light on a cell phone screen is the biggest consumer of battery power on most smartphones.
If you do lose service, your carrier is most likely
working hard to get things back to normal
. Cook adds that Verizon has a fleet of temporary cells that can be used after a Hurricane to get customers back on its network quickly.
source:
TheWeatherChannel