Wearable tech expected to hit 64 million shipments by 2017
5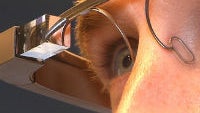 Earlier this year, we heard from some analysts that wearable devices like Google Glass and various smartwatches would spawn a
$6 billion ecosystem
within the next three years, but that's a number that includes apps and such, and doesn't really let us know what to expect as far as the number of devices in the ecosystem. But, a new estimation is saying that wearables will hit 64 million shipments by 2017.
The estimation comes from Berg Insight, and really the biggest surprise in the info isn't in what is to come, but what has already gone by. Given the boom in smartwatches and Glass-like devices on the horizon, 64 million shipments in four years isn't that much of a surprise. The interesting figure is that Berg Insight estimates that 8.3 million wearable devices shipped in 2012. Keep in mind that none of the Google Glass beta devices, the Pebble smartwatch, or the Samsung Galaxy Gear shipped until 2013.
Amazingly, 2012 saw wearable shipments jump from 3.1 million devices in 2011, and the push of low-energy processors and efficient displays are expected to continue to fuel the wearable tech boom and lead to a nearly eight-fold increase in shipments in the next four years. Samsung and Sony have been the first to market with smartwatches, but Google, Apple, Microsoft, Nokia, LG, and possibly Motorola are planning smartwatches, plus Google Glass and the Samsung Gear Glass as well. Wearbles are coming, best be ready.