Waze aims to keep you away from dangerous intersections
6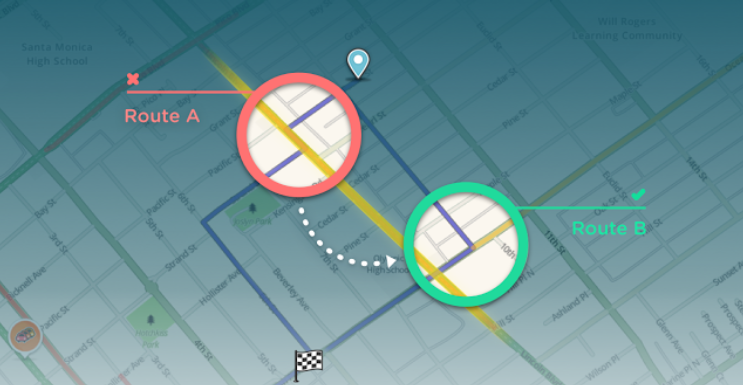 Waze's new Difficult Intersections setting navigates you through slightly longer, but much safer routes to your destination
Google's crowd-sourced traffic and navigation app Waze is looking to make your drive safer by changing the way it handles "difficult intersections." Waze defines these as ones with "no traffic light, a constant flow of traffic, limited visibility, or some combination of all three." Making a left turn at these locations requires you to drive over multiple lanes of traffic that is headed right at you.
Waze is handling these intersections by having drivers use a
Difficult Intersections
setting that is now enabled automatically for drivers in L.A., but can be disabled at the driver's discretion. The setting will find routes that still get the Waze user to his destination in decent time, but avoids these stressful turns.
Waze was able to identify which intersections are considered dangerous by interacting with the local community in L. A. The Difficult Intersections setting is available only in L.A. for now, but will soon be offered in New Orleans, and then made available globally.
source: Waze via
Engadget