Watch all BBC video and radio shows through BBC iPlayer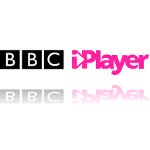 Bob Dylan sang in 1964
"The Times They Are a-Changin'"
and this is so true for good old Blighty - only half a century ago, it held half of the world thanks to its colonies. The times change, indeed, and now it's time for a much different expansion - one on the multimedia front.
In short,
BBC iPlayer
gives you the chance to watch on demand every BBC radio and video content shown in the last seven days. It's available on multiple mobile platforms and for now you can access these shows only on subscription (and in Britain), but in the future, that's sure to change. In the words of BBC.com managing director
Luke Bradley-Jones
, it sounds like:
"There's a general acknowledgement in the world of VoD that there needs to be a hybrid business model – a combination of subscriptions, download to own and pay per view.
"I can see the value of that view and I believe it's the way that the global iPlayer will go in the medium term.
"However I can announce here that we're going to be adopting a pure paid subscription model for the global iPlayer for launch – in part to get audiences used to using the service, but more importantly so we can generate additional value from the service in terms of the user data that it gives us."
BBC iPlayer gathered much notoriety and heavy criticism during its pre-launch period, but the fact is that it now has the staggering 139 million requests in October alone. And that's only for Britain. Now that BBC iPlayer is coming to the iPad and "selected markets", it's sure that its appeal will increase immensely on the long run. Some of these shows have been available via third-parties (like iTunes Store) on VOD (video-on-demand) basis, but it would be a completely different story if it's all-in-one, BBC-branded player.
We guess there are plenty of people who are most eager to taste some legendary shows like
Doctor Who
and for all of you football (the European one) obsessed folks, here comes the
Match of the Day
show. Sadly, there is no additional information when iPlayer will be released for the
iPad
, let alone how much it will cost or when it will be available on other mobile platforms, but we are patiently waiting.
source:
mocoNews