Wall Street abuzz with more Verizon iPhone talk
This article contains unofficial information.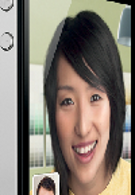 Two more pencil pushing, calculator button pressing, pocket protector wearing Wall Street analysts are telling clients to expect a Verizon branded iPhone soon. Both expect that such an occurrence would lead to an additional 8-9 million iPhones sold next year. First up is Ben Reitzes of Barclays Capital who says that a iPhone for Big Red could come in Q1 of 2011. His "checks" show that production of a CDMA variant of Apple's touchscreen device would start in the fourth quarter of this year and he expects Verizon to sell 9 million units in 2011. Reitzes also says that the CDMA iPhone will see action in Asia as well. Scott Craig of Bank of America/Merrill Lynch notes that Apple has had positive results from its move to non-exclusivity for the iPhone in the U.K., Canada, Singapore and Ireland. Craig see Apple selling 43.5 million units in 2011 during Fiscal year 2011, with another 8 million to be added if Verizon gets the handset. The analyst sees Apple's success with multiple carriers overseas as motivation for bringing Verizon to the table with the Cupertino based firm.
This is a story that just refuses to die because it seems to make so much sense. Wall Street analysts look at the bottom line and they see how much financial sense it would be for Apple to widen distribution of the iPhone in the U.S. The manufacturer stands to benefit the most from such a plan, while Verizon would also benefit by selling the device-albeit to a lesser degree than Apple. Both analysts use this line of thinking as a way to maintain "Buy" ratings on Apple stock.
Apple iPhone 4 Preliminary Specifications
source:
Barron's