Wal-Mart to stop selling Amazon Kindles
10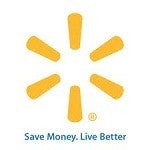 Following an announcement from Target earlier this year, Wal-Mart communicated in a memo to store managers that the mega-retailer would not sell Amazon tablets and e-Readers beyond current inventory or committed orders.
While Wal-Mart rules the roost in retail sales, the company does not have the presence online compared to Amazon. Since the Amazon Kindle Fire and Fire HD make available the whole array of Amazon products and services, which include clothes, appliances, and the like, Wal-Mart made a business decision to remove that "competitive" product from their shelves.
Target made the same move this past spring. Like Target, Wal-Mart intends to continue selling other tablets and e-readers , like the Google Nexus 7, Apple iPad, and ironically, the Barnes & Noble NOOK. It should be noted that all of the aforementioned devices enable its users to do at least everything the Amazon Kindles do, or more. So, while we see the business decision being made in terms of Amazon being the mega-online-retailer versus the brick and mortar Wal-Mart and Target stores, it does seem a little off the mark since customers do not typically make their shopping decisions based off a single factor.
In checking out Wal-Mart's web-site (and its big-box-retailer Sam's Club), the Amazon Kindle has been removed and when searching for it, in its place are some accessories and competing tablet products.
Given Amazon's standing compared to other retailers, this move overall does not come as a surprise. In the US there have been a number of back-and-forth political and public relations campaigns with regards to sales tax revenues, which gives some elements of Amazon's partners an edge over brick and mortar stores. Though, if a retailer the size of Wal-Mart singles you out as competition, Amazon can probably take that as a hint that they are doing something right.
source:
Yahoo! Finance