WP7 Marketplace about to hit 30,000 apps, doubles Android apps growth rate, devs welcome to submit Mango apps
16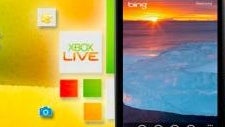 The Windows Phone 7 Marketplace has been growing at a steady pace with Microsoft investing heavily in wooing developers. And that seems to finally pay off as Redmond's platform now is
close to reaching 30,000 apps
, nearly 9 months after the launch of the OS last November. This translates into twice the growth rate of the Android Market and to just about the same momentum as with the Apple Store. Google needed 17 months to get the same number of apps, while iOS took just above 8 months.
Currently, the Windows Phone App List states that there are 29,700 applications, slightly short of the round number. At the eve of the app anniversary, Microsoft's Todd Brix also added fuel to the fire by saying that developers can now submit their Mango apps with
app switching, background audio, multiple and double sided Live Tiles
. So - yes, you can expect Mango apps to roll out in the next couple of days, but Brix warns that doesn't mean that Mango devices are necessarily launching that fast.
For all WP7 developers, Microsoft has also
updated its Windows Phone SDK
to version 7.1. The release candidate has been released with a complete Marketplace Test Kit, which gives programmers the chance to test applications before submitting them for approval. This should significantly speed up the process of getting published on the platform. The Microsoft Advertizing SDK is now also included in the WPSDK, with its final version expected at the end of September.
The latest rumor on the street claims that HTC Mango devices are coming early next month, so the wait shouldn't be long - and what's best, all likelihood is that by the time you get a WP Mango handset, new apps would already have hit the market. But finally it all boils down to the quality of the apps, so have your say - are you happy with the content on the Marketplace?
source:
Windows Team Blog