Vuzix Blade and M300 hands-on
1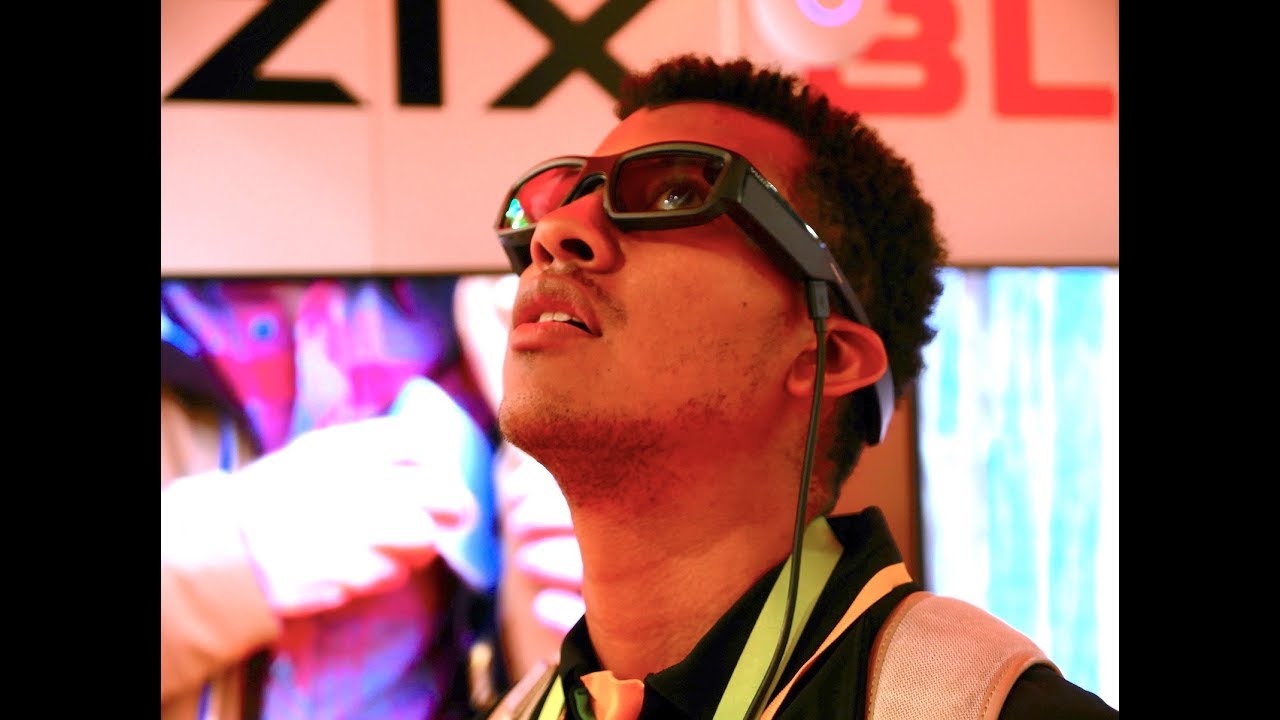 Back in June of 2017, Vuzix brought its industrial-oriented M300 AR glasses to consumers, launching for $1499, with a line of modular accessories sold separately. It was an intriguing, lightweight, and efficient AR device, which helped pave the way for this week's unveiling of the more consumer-friendly and Amazon-Alexa-toting Vuzix Blade. Neither device requires tethering for power. We took a look at the M300 and Vuzix Blade, and tested out some of their AR capabilities.
M300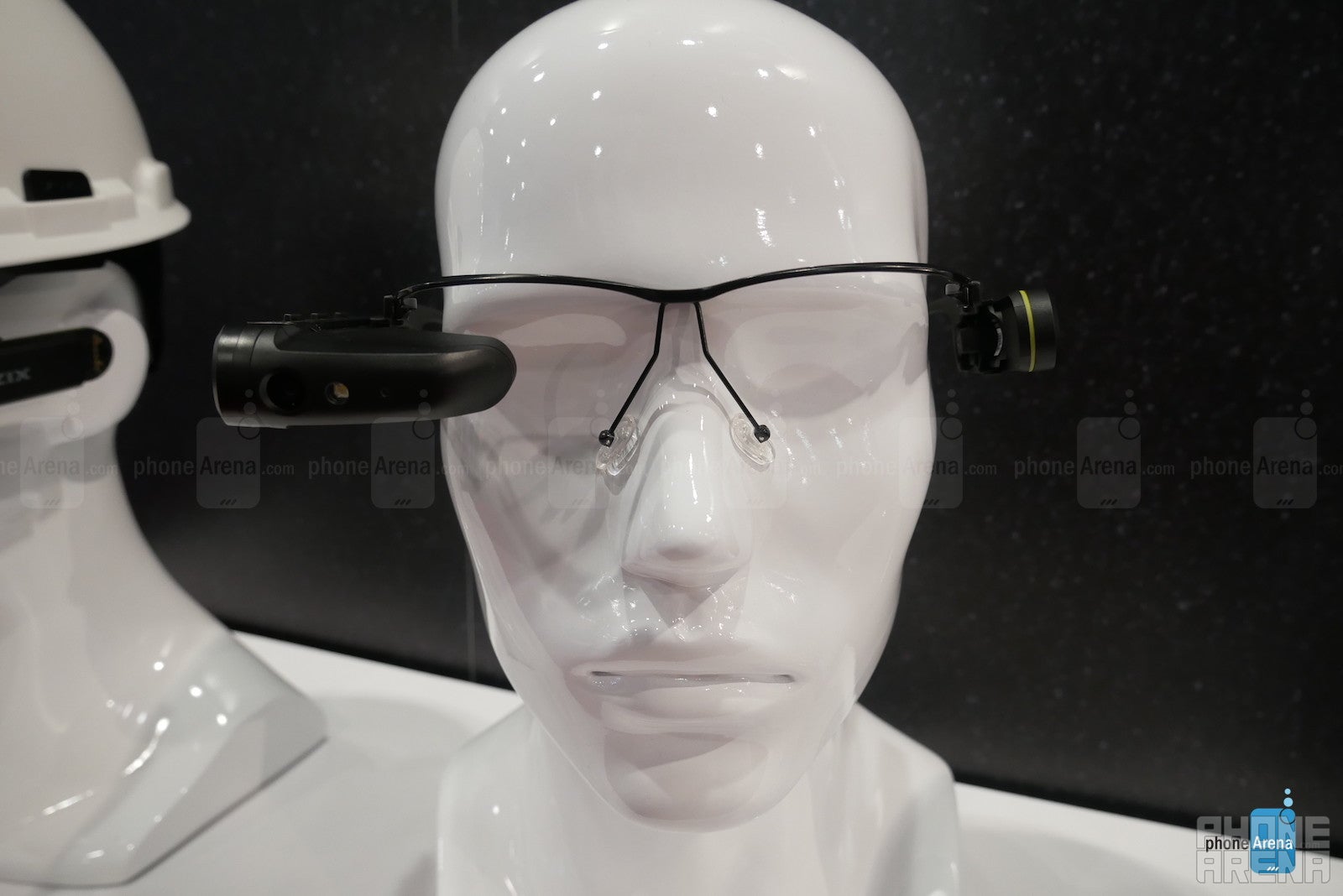 The Vuzix M300 takes a rather simple, yet effective approach to AR. Essentially, the M300 is mountable computer with a tiny monitor. This can be mounted on a pair of glasses frames (sold separately) over the left or right eye. Of course, the M300 has numerous sensors for head tracking, a camera upfront for photo capture, 64 GB of on-board storage, a touchpad for controls, speakers, microphones for voice control and noise cancelling, and last but not least, an 860 mAh battery – among a few other sensors and ports. Suffice it to say, the M300 packs a lot into its small, lightweight frame.
Accessories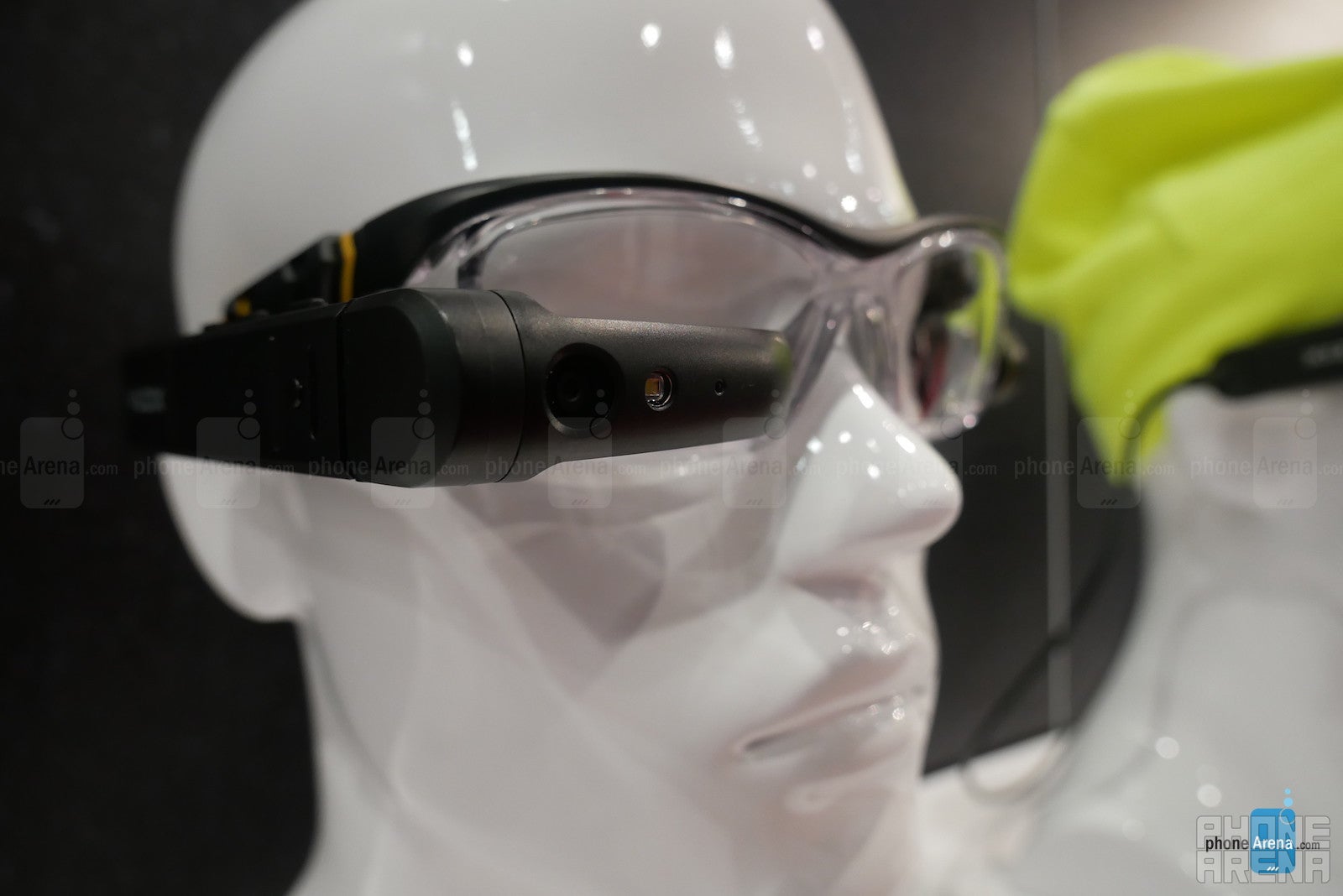 Speaking of the frame, a catalogue of accessories is offered to tailor the experience for your application – 13 in total, so far. These include useful additions, like a 9000 mAh external battery. And structural ones, such as the headband mount and safety glasses, which can be used as frames on which to mount the M300. Lens-less frames are also sold, and can be fitted with prescription lenses, if desired.
Use-Cases
Applications for the M300 will vary, but as mentioned, focus mainly on industrial use-cases. These can range from a UPS driver using the M300 to sort, label, track, and verify delivery of packages, to a mechanic taking apart and engine while cataloging and identifying various components. In both uses cases, the M300's built-in, up to 10 MP, optically stabilized camera takes in what the user is looking at and adds labels, and information on its small, eye mounted screen. All input can be streamed, photographed, videoed (1080p), and sent over Wi-Fi. The Android OS is the foundation for the minimal UI, which essentially consists of a side-scrolling list of apps and modes. Applications do exist, though, to train the M300 on objects and the related information it should display for any given component.
Blade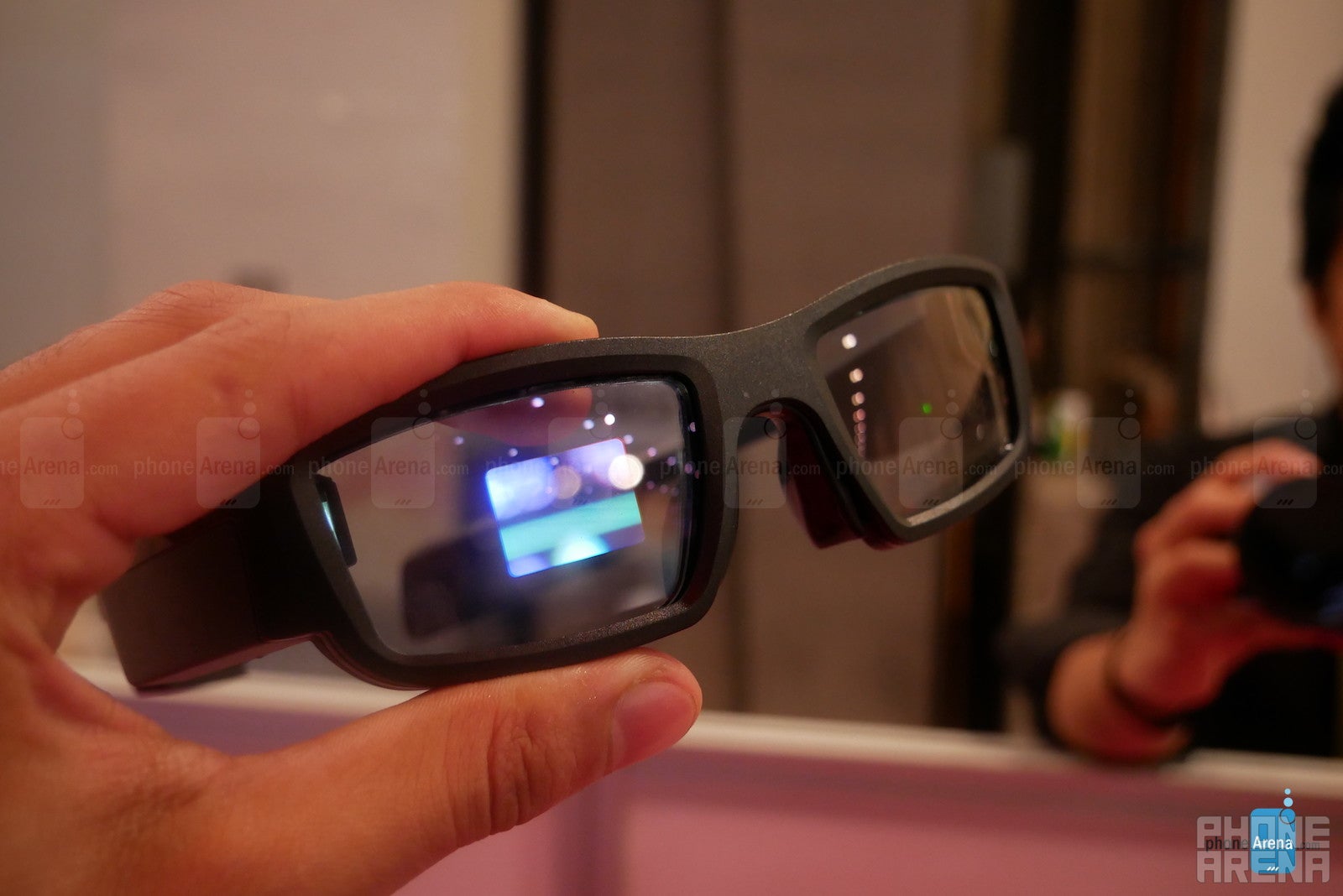 The Vuzix Blade takes a slightly different approach in design. The Blade itself is a pair of Smart Glasses, which uses Waveguide Optics to project the user interface into the right lens of the glasses themselves. These lenses can be prescription-based, photochromic, and UV protected. Like the M300, the Vuzix Blade has a touch panel for controls, as well as voice commands in multiple languages, but also adds the assistance of Amazon's Alexa, and a remote-control app for iOS and Android, as well. Equipped with the same head-tracking sensors, and wireless connectivity as the M300, the Vuzix Blades' 8 MP camera can record (1080p), photograph, stream, and transfer content in much the same way, but also adds microSD card expandability. With the added ability to display notifications, surf the web, answer phone calls, and more, the Blade brings consumers and developers alike, the much-desired functionality and potential to enjoy a truly seamless, and hands-free computing experience.
Battery life on the M300 and Blade can last from 2 – 12 hours, depending on usage.
Use-Cases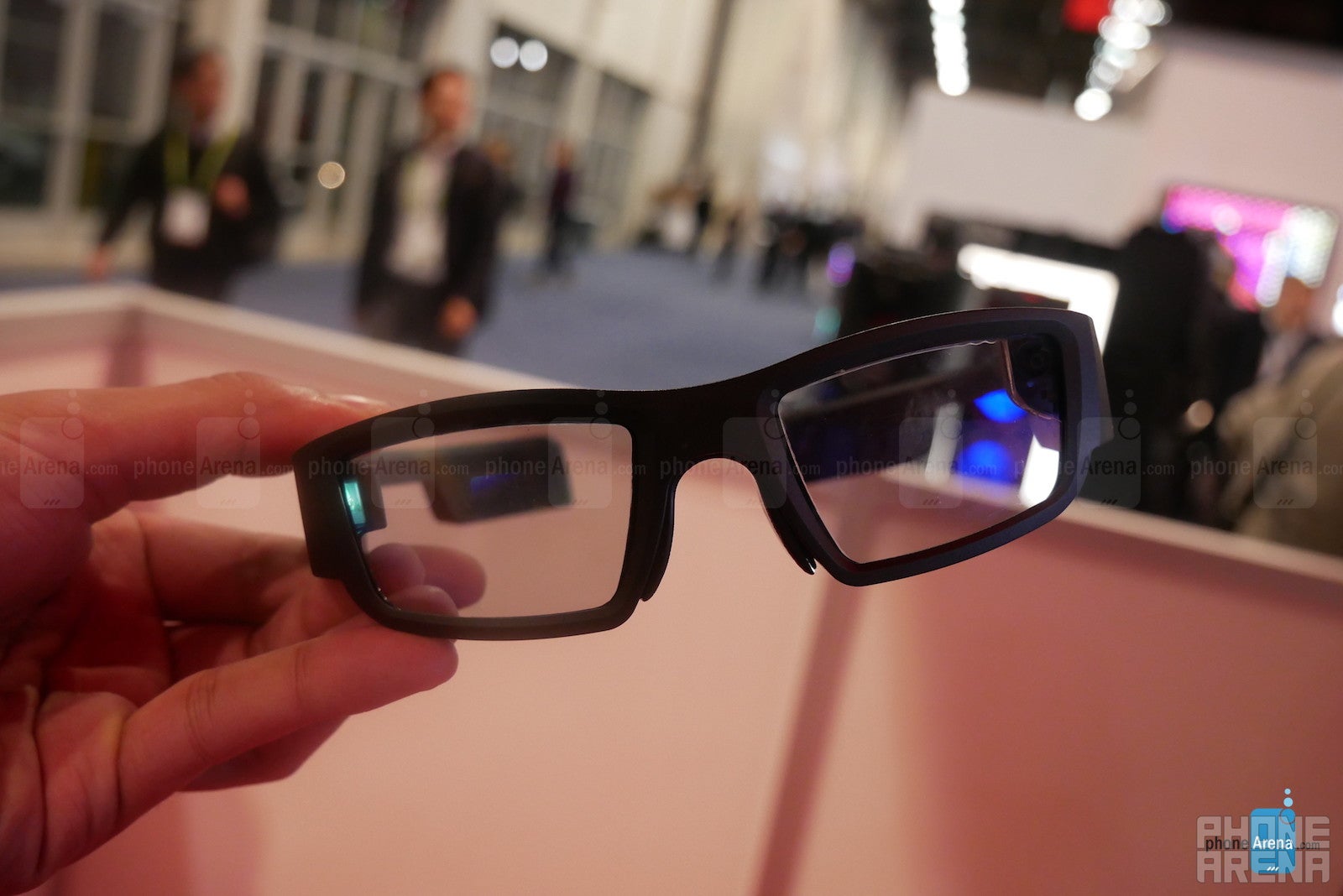 Apps were limited, in our hands-on time, but as with any new platform, the proliferation of user-desire applications is expected to follow. There was a game pre-loaded, though. This was an Asteroid-esque game, which allows you to use your head to aim a stream of firing shots at a series of targets. Having only one eye viewing the content takes a little getting used to, but this also allowed us to easily dismiss the screen in front of us – not just because it's a see-through display, but because its size and implementation allowed it to be easily disregarded and unobtrusive. Looking down at my phone to check a message that had come in (which would display on the Blade's screen anyway, if it were linked) proved that looking past the Blade's screen, and the content on which, then focusing my attention back on it when I wanted to, was very easy to do. Watching videos, navigating the OS (also a side-scrolling list of apps built on Android's platform) was also pleasant, smooth, and intuitive.
The experience, of course, was a preliminary indicator of what can be accomplished on a consumer level, but the M300 has already proven to many what can be done for businesses. Best of all, nearly all of these functionalities are also found on the Vuzix Blade, and we're excited to see what's added by the time consumers can get their hands on a pair.
Pricing and Availability
Pricing on a consumer version of the Vuzix Blade is yet to be determined, but developer kits can be had for $1,997. This includes two pairs of Vuzix Blade Smart Glasses – pre-production and production units, as well as all the relevant developer tools. Vuzix expects pre-production units to be shipped in Q1 of 2018, and production units later in the same quarter.
The Vuzix M300 can be had for $1499, while frames and mounts start at $99.
Recommended Stories