Vodafone makes mother of disabled 21-year old pay $3000 USD for new phones it sent him
41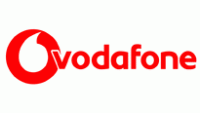 Claire Hardwick is the mother of 21-year old Nick, who suffers from learning disabilities. She has recently paid U.K. carrier Vodafone a total amount of over $3000 USD by direct debit, for eight new smartphones her son ordered and received over a short period of time. Nick is unemployed because of his disability, and cannot manage a bank account. Yet, he managed to get Vodafone to send him the handsets, which his mother believes that he sold for cash.
Even though she has been paying the bills for the account, Vodafone at first would not speak to Claire about what was going on because the account was in Nick's name. Originally, she was paying the equivalent of $68 USD a month for his account, but the bill jumped to $171 USD in April, and over $900 USD last month. Eventually, she was able to talk to the carrier about her Son's account, and that is how she found out that Vodafone had been sending him smartphone after smartphone. Because she paid the mobile operator by direct debit, by the time she figured out what was going on and was able to cancel the arrangement, she did not have enough money left to pay her mortgage this month.
The carrier was unaware of Nick's issues, and continued to send him new phones without determining whether or not he had the wherewithal to pay for them. Vodafone responded to media inquiries by saying that it "
had done everything correctly
." When the account was set up, Nick passed a credit check conducted by Vodafone even though he was receiving government benefits. While the account was set up under his name, it was Claire's credit card number that was given for the payments.
Vodafone says that if Mrs. Hardwick can provide documentation proving that her son's learning disability affects his ability to make decisions, the carrier will review the charges. For now, it says, Mrs. Hardwick is liable for the charges.
"I am amazed that Vodafone could allow someone to obtain multiple phones on my direct debit and without my agreement. I agreed to pay for one phone – I did not sign anything to agree to further phones or lines. My son simply went online and applied – and the company kept sending him new ones without questioning whether he could pay. It's incredible,"-Claire Hardwick

"Being in receipt of benefits does not prevent someone from taking out an agreement for a mobile phone, provided they have a reasonable credit history, which he clearly did. Mrs Hardwick did not add any warnings or instructions specifying that any extra lines or purchases should be authorised by her, so when the account was up and running, with all bills paid on time, we would have no reason to reject what would seem to us a legitimate request from the account holder...If Mrs Hardwick is able to provide appropriate documentation to show that Nick's special needs would affect his decision-making ability, we would be happy to review the case, but at the moment she is liable for the charges."-Vodafone
Thanks for the tip!
source:
TheGuardian