Vodafone intros new SIM that gives parents spy level control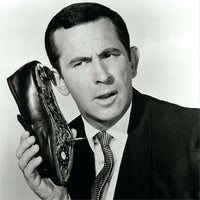 As mobile devices continue to become a staple in everyday life, we've seen quite a development of parental controls, software locks, and location trackers for mobile phones intended to keep your family safer. Today Vodafone is taking that initiative a step further by introducing Bemilo.
Bemilo is a service that uses a special SIM to give parents complete control over their children's phones. They can approve or block contacts, control the time of day the device is used, control when they can use the device to surf the web, review calls and text messages, and control how much the device can spend a month on service while still providing free emergency calls. Bemilo does not offer location tracking services at this time.
Bemilo is controlled through an external control center that can be accessed from any computer or mobile device. The service is pay as you go and runs on Vodafone's network. It starts as low as £2.95 a month, which is approximately $4.65.
Since the service is associated with a SIM card, it can be used on any mobile device or tablet and cannot be easily circumvented, unlike an app. While the service touts itself as a great way to protect children aged 8 to 16 from bullying and other threats, some groups feel that it is taking things too far.
"Giving parents the tools to control what their kids can do with smartphones is a good thing, but this is a step too far," said Nick Pickles from Big Brother Watch. "If there are problems with what young people are using their phones for the way to fix them is not to have parents spying."