Virgin Mobile to sell the iPhone only; first year of $50 Inner Circle unlimited plan is $1
19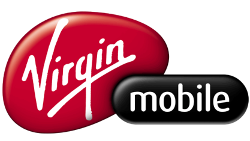 Pre-paid carrier Virgin Mobile, owned by Sprint, is making it easier for its subscribers to decide which phone to buy. Starting on June 27th, Virgin Mobile will sell the Apple iPhone only. Prices range from $279 for the 32GB
Apple iPhone SE
, to $969 for the 256GB
Apple iPhone 7 Plus
. Virgin will also sell the 32GB
Apple iPhone 6
for $319. Orders placed today will ship on June 27th.
In addition, new Virgin Mobile subscribers who buy an iPhone, and existing customers who pay to upgrade, can receive the first year of unlimited service for just $1. That plan, called the
Inner Circle
, is normally priced at $50 a month. Offering unlimited talk, text and data, the plan requires the subscriber to sign up for Auto Pay.
With the Inner Circle unlimited data offering, Virgin customers receive streaming video at a resolution up to 480p (DVD quality), while music streams as high as 500kbps. Streaming cloud gaming will run at 2mbps. And during periods of heavy cell tower traffic, subscribers who have consumed 23GB or more of data during a month can find themselves the subject of data deprioritization.
For an additional $5 per month, users receive unlimited global texting and unlimited calls to Canada and Mexico. For an additional $10 per month, subscribers receive everything in the $5 bundle plus unlimited calls to landlines in 70 countries, 200 voice minutes to certain cellphones in over 50 countries, and lower per minute voice rates to 200 locations.
It all starts on June 27th when Virgin Mobile will limit its phone sales to the aforementioned iPhone models. For more information, visit Virgin Mobile's website (virginmobileusa.com/plans) or visit your local Virgin Mobile location.
source: VirginMobile