Vinyl record sales beat digital album downloads in UK as streaming music reigns supreme
3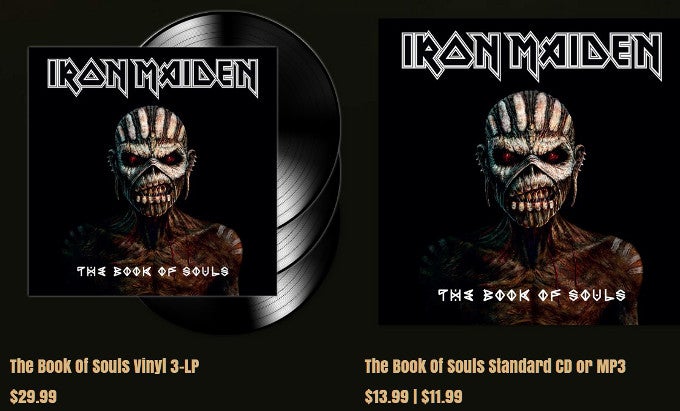 Wait, what did I just read? That must be the though on your mind after skimming the title, but it is actually true, according to the Entertainment Retailers Association in the UK. There, vinyl records (you know, the plastic spinning circles with pistes that predate even cassette tapes) revenue has surpassed digital album downloads last week.
Needless to say, the growing nostalgia trend to buy special vinyl editions of your favorite artist's musings is largely to blame for that shocker, but the
ascent of streaming services
instead of downloads, is also a culprit. In the UK, for instance, famed metal heads Iron Maiden released a Book of Souls album vinyl set that costs several times the digital album download, so there's that, too.
The funny part is that a lot of folks that now buy vinyl do it to support the band or for the experience, and not necessarily the listening one, as a bunch of them don't even have players to put the pressings on.