Video: thoroughly fine Nokia 9 concept gets set in motion
19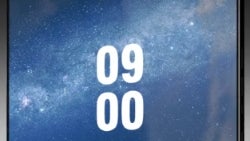 Remember that attractive Nokia 9 concept we saw a week earlier? It looked great static, so imagine seeing something like it in motion! It has been made possible, thanks to YouTube's Concept Creator channel. The video shows a thin and symmetric phone that looks quite pleasant. There are minimal screen bezels, the front and back panels are as shiny as it gets, and there's a dual camera setup.
The cameras are placed vertically on the back, as well as the LED flash and laser autofocus system. Below them is a big fingerprint scanner that looks easy to reach. Stereo speakers have been implemented on the front as well. Overall, it's a very smart and classy design. If I ever see a phone like this inside a bunny ears case, I'll cry a little inside. I should probably never touch Instagram, then.
It's absolutely within the realm of possibility for HMD Global, the Finnish company that handles the Nokia brand, to make a phone this striking. Scheduled for release in the second half of this year, the Nokia 9 is going to be the high-end model to put Nokia back on the map as a smartphone maker.
Rumored specs include the powerful Qualcomm Snapdragon 835 processor and up to 6GB of RAM, enough for an adequate showing amidst this year's top Android phones.
ALSO READ