Video shows why you want sapphire glass on your next smartphone
26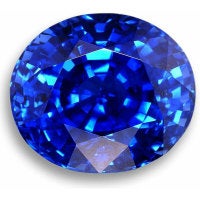 There have been rumors about sapphire glass being used for smartphone displays for quite a while. Sapphire is the second hardest known material on Earth, just behind diamond; and luckily, sapphires haven't had monopolies historically driving up prices, so sapphires are far less expensive. It makes sense in general, and a new video is showing why you may want sapphire glass.
The big selling point of sapphire glass is that the material is essentially unscratchable (unless you attack it with diamonds), and a company called Aero Gear wants to show that off what sapphire glass can do in the video below. It is a fairly basic test. An iPhone has been fitted with an Aero Gear sapphire glass
screen protector
, then it has a concrete block dragged over the surface. Of course, since the video is used to show off the Aero Gear screen protector, there is no damage found at the end.
The majority of the rumors around sapphire glass have come from the Apple mill. Word has it that Apple wants to expand the use of sapphire glass, which is already used as the home button cover on the iPhone 5s. The latest rumors say that the
iPhone 6
will feature a full sapphire glass display. We've already seen Apple getting a patent for
producing sapphire glass
displays to be used in electronics; and, there has been talk that Apple is setting up a sapphire glass
production facility
in Mesa, Arizona.