Video: all Apple iPhone models get the water treatment, the iPhone 3G outlasts its brethren
14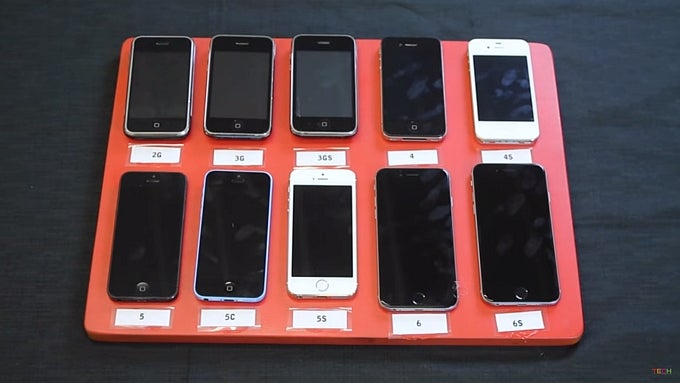 While many high-end Android smartphone manufacturers eventually came around to launching a dust and water-resistant handset, Apple's iPhone lineup still doesn't offer any sort of certified resistance against the elements. Although
teardown analysis
found that Apple did implement some measures to ensure that the latest
iPhone 6s
and
iPhone 6s Plus
come with better protection against the occasional splash, there are tons of tests out on YouTube that prove that the new iPhone 6s generation is far from being water resistant.
If you've ever wondered which of Apple's iPhone models offer the highest level of water resistance, then you'd probably be intrigued to find out that the arcane
iPhone 3G
, launched all the way back in 2009, is actually the Apple phone with best chances of surviving a short dive. At least, that's the conclusion that we can draw from a recent test published on YouTube by video tech blogger Zach Straley.
After gluing one unit of each iPhone model to a backboard, Straley submerged all eight handsets under water. Interestingly, the iPhone 6s doesn't appear to fare any better than its brethren. Take a look for yourself:


What do you guys think of this test? Is anybody surprised to learn that the iPhone 3G is the most water resistant iPhone model to date?