Video: On-the-street reactions to Windows 8
48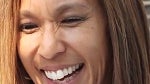 Microsoft's 32GB Slate tablet looks like it may have already sold out in pre-orders and at the end of the month, Microsoft will be formally unveiling its next operating system, Windows 8. The next business day after that announcement, out patience will be rewarded and see Windows Phone 8 make its formal debut on October 29th.
When it comes to mobile devices, or any device for that matter, ease of use is important. When Microsoft threw out the whole enchilada that was Windows Mobile 6.x and introduced Windows Phone 7, it goes without saying that the user experience was a wholesale departure from any other mobile OS on the market. It was fresh and unique. It was also...fresh and unique.
You may appreciate the double-edged sword or sorts that circumstance creates. It is good and unique because it is somewhat refreshing to have a user interface that is more than icons on a grid or multiple screens of widgets. The "modern" (metro) UI is distinctive. Taking initial lack of certain features aside for a moment, the distinctiveness of Windows Phone 7 was also a challenge. The experience wholly removed many people from their comfort zone of what they were accustomed too: grids of icons.
Microsoft is taking the "modern" UI to the next level, encompassing the whole experience, smartphone, PC and tablet. The OS is optimized for touch, as is the forthcoming Office 2013 which is going to be available early next year, and we, the masses, will see Windows 8 in all its glory in mere days. As much as we have experienced with Windows Phone 7 and anticipate for Windows Phone 8, are we ready for Windows 8 on our tablets to deliver the same type of experience?
Chris Pirillo, a self-described geek took it upon himself to show off Windows 8 first to his dad a number of weeks ago. In that video we get to see him suffer for about 4 minutes trying to get back to the start page (with all the live tiles). His endeavor is ultimately a failure. Equally interesting however, is the reactions of those interviewed on the street.
Take a look at the street reactions, then check out the original torture Pirillo put his dad through. Are you concerned about your experience with Windows 8 if you pre-ordered Surface tablet? Or do you think it is merely a familiarity issue where once the new nuances are figured out, the experience will be second nature? By extension, if you have been waiting to adopt Windows Phone 8, does this have any influence on your consideration?
sources:
Hot Hardware
via
BGR