Verizon's Samsung Galaxy Note 7 seems to be the worst version that you can get (software-wise)
73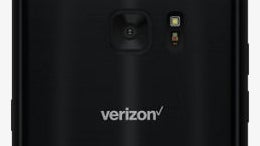 If you're planning to buy a
Samsung Galaxy Note 7
in the US, and you don't need to get it from a carrier in particular, you should probably try to avoid purchasing it from Verizon. That's because, software-wise, Verizon's Note 7 is different (in a bad way) from the versions available on other carriers.
Droid-life points out to the fact that, unlike the Note 7 available on other US carriers, the handset sold by Verizon doesn't come with
Samsung Cloud
, a new service that offers users 15 GB of free cloud storage space. It has Verizon's own Cloud app instead, which only gives you 5 GB of free storage.
Next, the Verizon Note 7 ships with an older version of the Settings menu, so you won't be able to enjoy the
brand new TouchWiz Settings menu
that Samsung polished and simplified. Furthermore, the phone strangely doesn't let you view RAM usage, and does not feature the "Device Maintenance" section that should help users optimize its performance. And another nuisance: Verizon's new Galaxy Note comes without Samsung Pay (normally pre-installed on all recent high-end Galaxies), so you have to go to Google Play and download the app yourself if you intend to use it.
Of course, if you're already a Verizon customer, or you absolutely need the Galaxy Note 7 to run on Verizon's network, you'll probably have to make do with these shortcomings. But it's a shame that a carrier, albeit a powerful one like Verizon, can alter the software experience of an otherwise great handset, isn't it?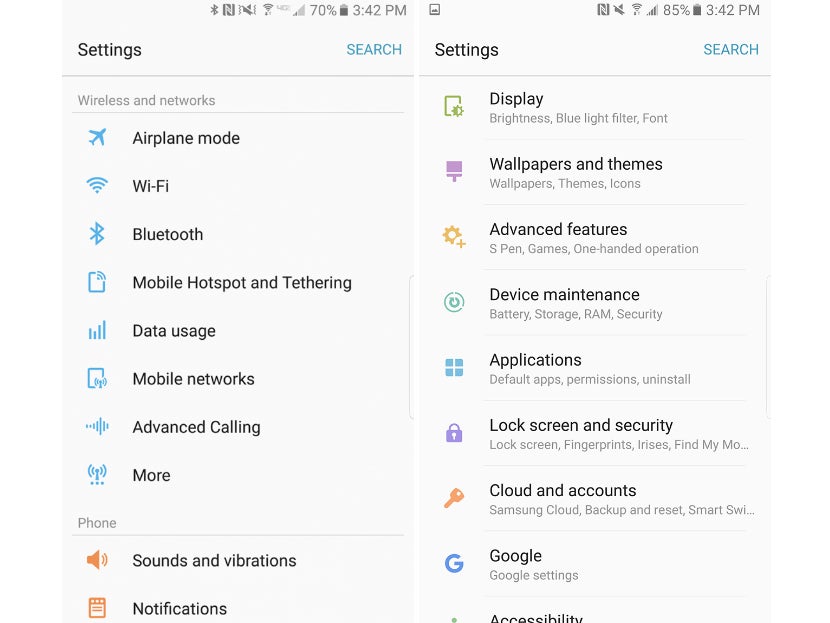 Verizon Galaxy Note 7 Settings menu (left) vs. T-Mobile Galaxy Note 7 Settings menu (right)
source:
Droid-life
Recommended Stories