Verizon's Isis mobile payment app reveals double standard
11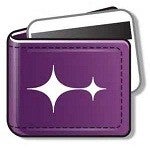 Just as we
predicted only 10 days ago
, Verizon would want to position itself carefully as it prepared to deploy Isis Mobile Wallet in the wake of its response to the FCC regarding a consumer complaint about Google Wallet not being available for Verizon devices.
Verizon's response did not specifically say that NFC was their issue (though it was), instead, Verizon used a bit of word-smith tactics to refer to it as the "secure element" on the device. The company further explained that it has a process to allow Google or other to enable Google Wallet.
That process entails a requirement that the app would not be allowed to access the "secure element." Isis Mobile Wallet is now available on a limited basis to Verizon customers in Austin, Texas and Salt Lake City, Utah. It is also only available for the HTC Droid Incredible 4G, Motorola Droid RAZR HD and RAZR Maxx HD, and Samsung Galaxy S III. Lo-and-behold, after the app is
a Secure Element.
"
Now, that was the very part about Google Wallet that Verizon objected to when it responded to the FCC inquiry. Given that Verizon is actively involved in a service that directly competes with Google Wallet, no one should be surprised by this. What does this mean to you? Well, simply, it means that you are at the mercy of the carrier. We know this will spark arguments and fan-boy flame-fests, but if this is something that really troubles you,
right now, your only recourse is to switch to another carrier.
In the end, that is truly easier said than done.
source:
Droid Life
via
The Verge