Verizon to AT&T: reliability isn't "a hollow claim. Or a slogan."
17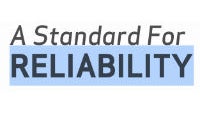 Last week, AT&T began running a series of ads that an anonymous third-party firm conducted a study and found that AT&T has "the nation's fastest and now
most reliable 4G LTE network
". Not surprisingly, Verizon doesn't really agree with this assessment, though Big Red hasn't responded directly to AT&T, it has released an ad saying that reliability isn't "a hollow claim. Or a slogan."
The ad was printed today in The Wall Street Journal, and although Verizon doesn't single out AT&T by name, it is very clear to whom the message is intended when Verizon said:
Others have tried to claim reliability. But to us it's not a hollow claim. Or a slogan. Or a fancy ad campaign.
Verizon goes on to say that it sets "the highest standard" for itself in terms of reliability, and then details how it attempts to reach those standards, including spending $7 billion to "build and maintain" its network, testing with smartphones and inside buildings, and even touting its RootMetrics awards for "call, text and data performance".
Interestingly, Verizon also refers to its "rigorous scrutiny of the latest devices" as part of the process. We assume this statement extends to software updates, which would make it seem that Verizon would rather annoy users by delaying software updates by months than cause even the slightest potential hiccup in service. Do you think that's a worthy trade?