Verizon talks about the iPhone 5 and the switch to usage-based data pricing
27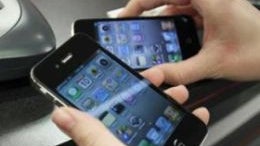 With the average wireless customer consuming more data than ever before, carriers have been moving away from their unlimited pricing models. And Verizon is no different. While they extended their $30 unlimited data plan to new Verizon iPhone customers, they admitted that they would switch to a
usage-based model
eventually.
In an investor conference webcast,
Verizon
CFO Fran Shammo discussed a change in mobile data pricing, as well as the possibility of an impending iPhone refresh. Regarding the change to usage-based data pricing, Shammo said that they "will probably do that in the mid-summer time frame." The announcement of data pricing was meant to encourage investors, as Shammo explained that it would help their financial outlook.
Surprisingly, investors were less than thrilled to hear that there may be an iPhone 5 on the horizon. In fact, Verizon shares dropped a full 2.4% after Shammo explained that "If there happens to be a new one that comes out, that quarter might not look so good either."
While Shammo didn't offer any time frame for the next iPhone, Apple's traditional release date for iPhones is during the summer. That could prove devastating to Verizon customers who find their nearly-new
iPhone 4
s getting quickly overshadowed. Credit Suisse analyst Jonathan Chaplin says that Verizon doesn't want to "be put in a position where it's forced to offer free trade-ins...There's some risk of that."
All we can say is that if the
iPhone 5
does come to Verizon as early as summer, it had better include an
LTE radio
and NFC support.
source:
Reuters