Verizon releases a poor Q4 earnings report, sees no growth in wireless services until 2018
17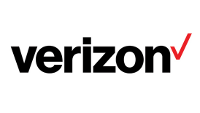 Verizon reported its fourth quarter results today, and they were below what Wall Street was expecting. The 591,000 net postpaid subscribers added from July to the end of September fell short of the 715,000 predicted by Wells Fargo. And the 1.1% postpaid churn reported by the nation's largest carrier was 3 basis points higher than the 1.07% churn rate forecasted by the banking firm. The company did have 167,000 net phone adds, nearly triple the amount expected by Wells Fargo.
Of the 591,000 postpaid additions from October through December, 196,000 were attributed to tablets which provide lower revenue and profits than handsets. Another 228,000 belong to the "other" category. Strip those away and Verizon's quarter was not that good. Verizon also sees a tough year ahead. While wireless service revenue was in line with Wall Street for the quarter at $16.3 billion, it was off 4.9% on a year-over-year basis. In fact, Verizon sees no year-over-year growth in wireless service revenue until sometime in 2018. Average revenue per user declined by 7.6% year-over-year, which led to the lower than expected revenue for the period.
Yahoo's announced yesterday that the closing of its $4.8 billion acquisition by Verizon has be pushed back to the second quarter, thanks to investigations related to the hacking of Yahoo accounts. In addition, 155 employees working on Big Red's mobile service Go90 have been laid off.
"We are positioning Verizon for future growth and continued sustainable shareholder value. In the fourth quarter we expanded our customer base in highly competitive wireless and broadband markets. We enter 2017 with confidence, based on our investments in next-generation networks and the new capabilities we have acquired. Our goal is to continue to earn our customers' loyalty every day in a rapidly expanding mobile-first digital world."-Lowell McAdam, Chairman and CEO, Verizon
Investors hated the report and dumped their Verizon shares. The stock dropped on Tuesday by 4.4%, or $2.29, to $50.12.
source:
TechCrunch
,
FierceWireless
Recommended Stories