Verizon is suing Premium SMS fraudsters
16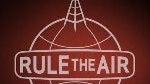 Verizon Wireless is opening up a lawsuit against a service called Premium SMS that reportedly signed up users for a monthly subscription although they did not meet Verizon's standards of disclosure and pricing.
The Premium SMS content was associated with a company that has various names. The company has gone by Eye Level Holdings, Cylon and Jawa. However, it is possible that none of these names actually showed up on the Verizon bill when the $9.99 monthly fee was charged.
Verizon is offering a refund of all charges to customers that have been charged for the Premium SMS service. The website you need to go to is
www.premiumsmsrefunds.com
and from there just click on the link to file a claim. There is also a full list available to see what programs are eligible for this refund.
The lawsuit is asking for immediate court injunction to stop all activities in addition to the monetary compensation that Verizon is seeking. Tell us what you think in the comments below.
source:
Mobile Burn