Verizon has the most postpaid customers paying $100 or more each month
18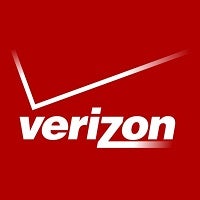 We're not sure that this is something that Verizon would want to brag about, but according to a report from Consumer Intelligence Research Partners, the nation's largest carrier has the largest number of mobile customers paying $100 or more each month. Because of Big Red's
More Everything
shared data plans, it no longer reports the average revenue per customer and instead, it reports the average revenue per account instead.
The average revenue per account was $159.67 in the first quarter, up 6.3% year-over-year. Half of Verizon's customers are using the
More Everything
plan. According to the same report, 37% of Verizon's customers pay between $101-$200 a month, and 14% pay more than $200 monthly. Compare that to AT&T where 41% of its customers spend between $101-$200 a month, but only 5% go over the $200 mark.
At Sprint, 39% pay between $51 and $100, while 47% have a monthly bill that falls between $101-$200. At Sprint, no one has a bill exceeding $200. T-Mobile offers the lowest pricing according to the survey. 25% have a bill between $25 and $50. In the $51 to $100 range is 43% of T-Mobile customers, while 27% pay between $101 and $200 each month.
Based on the number of subscribers, Verizon has the most customers paying over $100 each month, followed by AT&T, Sprint and T-Mobile.
source:
FierceWireless