Verizon fined $1.35 million for illegal use of mobile traffic 'supercookies'
10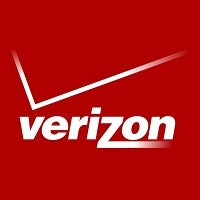 Earlier today, the FCC announced that Verizon agreed to pay a fine of 1.35 million for the illegal use of what privacy advocates refer to as 'supercookies'.
Technically named Unique Identifier Headers (UIDH), supercookies are device-level identifiers that allow Verizon and its advertising partners to provide targeted ads based on user information such as gender, age range, interests, visited websites, location, and apps.
The FCC investigation into the matter found that Verizon started inserting UIDH in the mobile traffic of its consumers since back in 2012, but that the carrier did not inform its customers of such practice until October 2014. Furthermore, it took Verizon until March 2015 to update its terms of service with the proper information regarding the targeted ads program.
The FCC also says that Verizon has been inserting UIDH in the traffic of enterprise, government, and MVNO lines, which are ineligible for targeted ad programs.
Verizon has been forced to ask for consent from its consumers before sharing customer data with third-party advertising partners, which is a good thing given that researchers have shown that some of these partners are actually using the Supercookies to track the location of their customers. When it comes to using the UIDH internally, however, Verizon is given the ability to maintain its current strategy, which is to automatically register consumers to the targeted ads program and allow them to opt-out at any point.
Here's what Travis LeBlanc, Enforcement Bureau Chief at the FCC, had to say about this settlement:
"Consumers care about privacy and should have a say in how their personal information is used, especially when it comes to who knows what they're doing online [...] Privacy and innovation are not incompatible. This agreement shows that companies can offer meaningful transparency and consumer choice while at the same time continuing to innovate."
source:
FCC