Verizon executive Haberman reveals expected improvements to Verizon's LTE network in 2015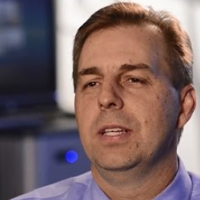 Earlier Thursday, we told you that
Verizon had apparently started refarming the 1900MHz spectrum it uses in the Big Apple
, from 3G EV-DO to 4G LTE. Now, we have some comments from a Verizon executive about carrier aggregation planned for next year. Mike Haberman, Verizon's vice president of network support, says that Big Red is currently testing the aggregation process to make sure that it works.
Carrier aggregation, one of the techniques used in the LTE Advanced standard, allows carriers like Verizon to build wider spectrum channels by joining together two different bands. This will allow Verizon to offer faster data speeds and more capacity. For example, combining two 10 x 10MHz blocks results in a 20 x 20MHz block. However, Verizon already has AWS spectrum across the nation that carries 20 x 20MHz blocks. What Verizon has in mind is to combine 10 x 10MHz blocks of 700MHz spectrum, and combine it with 20 x 20MHz blocks from its AWS spectrum to produce 30 x 30MHz channels. Devices that do not support this technology will have to receive a software update.
Haberman, who was making his talk at a roundtable discussion inside a Verizon device testing lab, added that the nation's largest carrier will be adding more capacity enhancing features to its LTE network next year, such as
enhanced inter-cell interference.
This technology allows small cells and macrocellsto work togetherin
harmony
, living in the same spectrum. Verizon will also double its MIMO, which currently stands at the standard of 2x2. This means that the network currently supports two transmitters and two receivers. Offering devices that support a MIMO of 4x4 will allow for phones with faster uplink speeds, and should improve coverage overall.
Lastly, the Verizon executive confirmed that besides New York, Cleveland is also going through the refarming of its 1900MHz band to replace 3G EV-DO signals with more 4G LTE. Eight other markets are having the same exact refarming done now to the PCS band. He also noted that there are seven devices offered by Verizon that support the carrier's VoLTE service. Those devices include the
Apple iPhone 6
,
Apple iPhone 6 Plus
, although neither support VoLTE video because of FaceTime. Other handsets that support VoLTE include the
Samsung Galaxy S5
,
LG G3
,
LG G2
,
Motorola DROID MAXX
and the
Motorola DROID Mini
.
Eventually, VoLTE will become Veizon's default voice offering, according to Haberman. However, the executive could not give a time when that will happen. He did say that the carrier will continue to support EV-DO technology on its CDMA network until December 31st, 2019.
source:
FierceWireless