Verizon confirms 4G network outage, says it's now "returning to normal"
22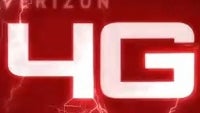 We
reported
this morning that customers on Verizon's network were seeing data outages, and Verizon has now confirmed to us that their 4G LTE network suffered a network issue. Debi Lewis, Verizon Wireless PR spokeswoman, released the following statement:
Verizon Wireless 4G LTE service is returning to normal this morning after company engineers worked to resolve an issue with the 4G network during the early morning hours today. Throughout this time, 4G LTE customers were able to make voice calls and send and receive text messages. The 3G data network operated normally.
Verizon naturally wants people to know that their phones were still reliable as communication devices (technically smartphones do more than browse the web and play Angry Birds, they also let you call people in case of emergency). According to Verizon reps the network should be coming back up; Verizon only confirmed that their 4G network was impacted. It's possible that reports of 3G outages could have resulted from network congestion as 4G customers attempted to shift their data usage to 3G, or else be due to some local network issue.
Are all of you Verizon LTE users seeing the 4G connection back up and running now?
source: Verizon Wireless