Verizon believes there are hundreds of millions of dollars beyond smartphones and tablets
13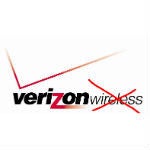 Verizon Chief Executive Officer, Lowell McAdam believes that there is the potential for the company to generate hundreds of millions of dollars in additional revenue from its wireless network if it looks beyond smartphones and tablets, because he thinks that there is a "market potential of billions in the 2020 timeframe" for products in areas like healthcare, automotive, and energy management.
McAdam wasn't one hundred percent clear on exactly what those products would be, but he added:
People will be really surprised at what we're able to do. The power of the networks is finally going to be able to provide these sort of things. In 2013 and 2014, you're going to begin to see that.
Given what McAdams has talked about in the Verizon keynote, the "Internet of Things" and home automation is obviously a big part of the plan. Verizon already has products for home automation, so we expect that to be expanded, but we're interested to find out more about the healthcare and automotive side of the equation.