Verizon and MetroPCS appeal ruling on FCC's mobile broadband regulations
8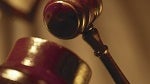 In December 2011, the FCC mandated that carriers may not control applications and services that run on their networks. That decision forced Verizon to stop blocking tething apps and the regulatory body also fined Verizon $1.25 million in the process.
Joining Verizon in its appeal is MetroPCS. Both carriers argue that the FCC is overreaching with this policy and exceeding its mandate. In addition, the carriers argue that the rules generated by these policy are "arbitrary and capricious," and violate the Telecommunications Act of 1996. On top of all that, Verizon and MetroPCS also claim the policy is a violation of the carriers' First Amendment rights, stating that the networks these companies own are the same as a microphone or Speakers Corner to engage in free speech.
The rules as they stand now, prevent network carriers from selectively controlling applications and services that require wireless or wireline broadband connections. It will be interesting to see how the arguments play out, there are a number of players that are listed as "intervenors" in support of the FCC policy, namely CTIA-The Wireless Association, the Open Internet Coalition and Vonage Holdings.
What follows in the filing is over 100 pages of briefs and citations of other cases which purportedly make the case for Verizon and MetroPCS. That will set the tone for the hearing which has not been scheduled.
sources:
FCC
via
Phone Scoop