Verizon adds subscribers, beats the street in Q2 on account of surging iPhone 4 sales; Lowell McAdam takes over as CEO
31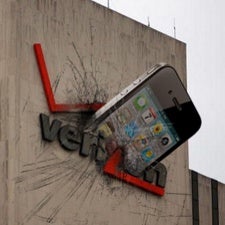 Verizon Communications posted strong results for the second quarter beating analysts' estimates with
net income of $1.61 billion
, translating into 57 cent gain per share, up from a loss of $1.19 billion a year earlier. Big Red's revenue grew 2.8% to reach $27.54 billion in the second trimester. Earlier, Wall Street analysts predicted per share earnings of 55 cents with revenue projected at $27.42 billion.
But equally as important is the carrier's addition of
1.3 million new contract subscribers
, a figure suprassing what Verizon has added in the last two years and a half. AT&T, in comparison, only added 379,000 post-paid subscribers in the same period.
iPhone sales
became one of the biggest drivers of Big Red's growth with a total of
2.3
million units sold. Verizon still sells less iPhones than rival AT&T, which pushed 3.6 million of Apple's handsets to customers.
LTE devices
including smartphones stood at a solid 1.2 million, picking up pace as Verizon expands its 4G portfolio. At the same time, the carrier is furthering the reach of LTE as now more than 100 million Americans have access to the network.
Verizon also announced news about a shuffle at the top executive level, naming current COO Lowell McAdam as its
new CEO
effective August 1st. McAdam is replacing Ivan Seidenberg who will remain chairman to "facilitate the transition." Verizon has thus completed a CEO succession plan which the company started last year.