Verizon, T-Mobile, Sprint and others offering free calls to France this weekend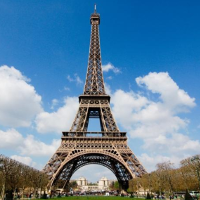 In the aftermath of the the terror attacks that took place throughout Paris on Friday evening, some of the major U.S. carriers are offering free calls to France. Verizon is allowing subscribers to make calls and texts into the country for free through Sunday, November 15th. Taxes and surcharges still must be paid. Sprint users worldwide can make calls and texts into France for free until further notice. This is being offered not only to Sprint customers, but also to customers of Sprint's pre-paid subsidiaries, Virgin Mobile and Boost Mobile. Sprint has not yet said when this will expire.
T-Mobile is giving its postpaid Simple Choice members the ability to make free calls and send free texts from the U.S. (including Puerto Rico) to France and vice versa. This offer will be available until the end of Sunday, November 15th. The charges on calls to France will show up on customers' bills, but will be cancelled out by credits found on the same invoice. In addition to giving T-Mobile users free calls and texts into France, T-Mobile is extending the free calls and texts to those in France getting in touch with someone in the U.S. And Skype is waiving all charges for domestic and international calls into France for the next few days.
"Our hearts and prayers go out to all of those personally affected by yesterday's unspeakable attacks in Paris. Amid the chaos and devastation, we want to do what we can to show our support and comfort to all Sprint, Boost Mobile, and Virgin Mobile customers."- Marcelo Claure, CEO, Sprint
As is usual, in times of international distress, the carriers are doing what they can to lighten the load during a very stressful time in France. Sometimes, just hearing a familiar voice can help make things seem better. If you know someone who lives in France, why not take advantage of the carriers' largesse and say hello. It won't cost you anything but your time, and it will be worth it to lift the spirits of someone who could be feeling quite low at the moment.
source:
Verizon
,
Sprint
,
T-Mobile, Skype
via
AndroidAuthority