Verizon Max plan to offer 6GB for $30 to wean unlimited data users onto a tiered plan
99+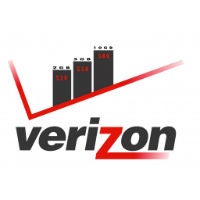 If you have a grandfather plan on Verizon giving you unlimited data, you likely guard that plan to an obsessive degree because the other option is to start paying for one of Verizon's very expensive tiered data plans. But, Verizon wants to wean you off of the unlimited data, and so the carrier is going to be launching a limited time offer along with the Verizon
Edge
plans called Verizon Max.
currently has unlimited data and is signing up for Verizon Edge
.
That means you not only have to give up your unlimited data plan, but you have to sign up for Verizon's
questionably worthwhile Edge plan
. Both Max and Edge will launch this Sunday, August 25th. The Edge side of things makes the deal sketchy, but the data side is certainly far more reasonable than you might be used to with Verizon.